November, 2016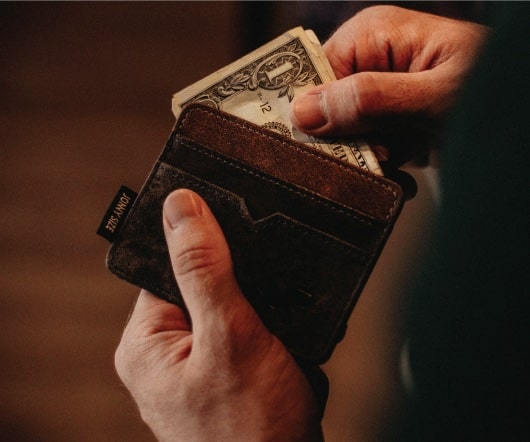 10 Greatest Supply Chain Management Books of All Time
Supply Chain Opz
NOVEMBER 12, 2016
Supply chain management books that are praised by supply chain executives, consultants and supply chain management professionals at all levels. Background In dynamic supply chain management environment, people have to make the quick and decisive actions against various issues.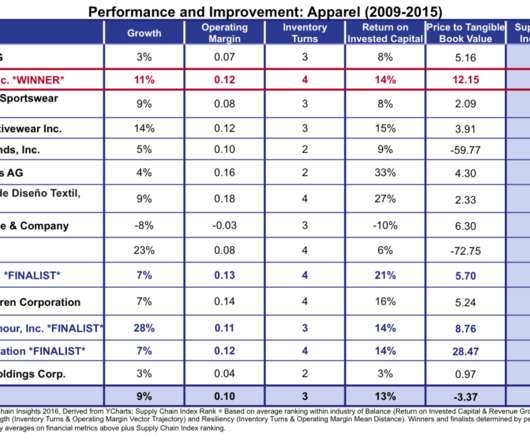 Carter's: A Story of Supply Chain Leadership
Supply Chain Shaman
NOVEMBER 28, 2016
To drive global scale, companies need to design the supply chain to buy globally and execute locally. Not many companies have cracked this code. The design of the supply chain is fundamental to making this happen. Managing complexity is key.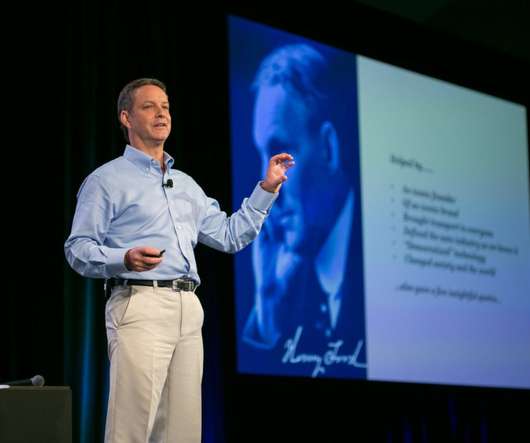 6 Supply Chain Lessons from Henry Ford
The 21st Century Supply Chain
NOVEMBER 18, 2016
by Alexa Cheater Henry Ford has become synonymous with revolutionary advances in manufacturing. His utilization of the assembly line for his Model T changed not only the way businesses operated, but consumer demand as well.
What's Your Forecast Accuracy Target for 2017?
ToolsGroup
NOVEMBER 15, 2016
Editor's Note: Due to the Thanksgiving holiday, there will be no blog post next week. In 2016, it seemed as if everyone in supply chain was looking to improve their forecasting performance.
Technology Reshaping the Modern Supply Chain - White Paper
Advertisement
This paper explores the influence of rapidly evolving technologies that have recently come a long way and will continue to transform the supply chain in the years to come.
Supply Chain
More Trending