The 2020 Supply Chain Brief MVP Awards!
Supply Chain Brief brings together the best content from hundreds of industry thought-leaders. These awards will recognize the Most Valuable Posts as judged by our readers, award committee, and our machine intelligence and social media. We will recognize the posts that provide the highest value to industry professionals - useful and actionable information, that is tactical or strategic in nature, providing either long-term or short-term value.
Check out the 2020 MVP Award Winner Acceptance Speech Compilation:
CATEGORIES
Awards will be given for articles covering the following categories. Click on the categories below to view the winners!
Audience Size
Every day, our articles are read by an audience of over 89,000 people on our site and newsletter. We use our machine intelligence and social media, bolstered by our editorial team, to curate this content.
But 2020 is coming to an end and we want to know: of all of our articles, which are the best of the best? Our machine intelligence, social media, and editors can get us close. But we want that extra special touch that comes from beloved reader feedback.
You can represent these 89,000 readers. Cast your vote and let us know what you like to see!
Judging Criteria
We're judging posts that we see to provide the highest value to industry professionals. Does your article include useful and actionable information? Is it tactical or strategic? Does it provide short- or long-term value? Those are the types of questions our judges will be asking themselves.
PROCESS AND TIMING
Submitting content for consideration
Articles must have been published between October 18th, 2019 and October 13th, 2020 to be eligible.
Nominations are open until October 13th. After that, our panel of judges will review the nominations and narrow them down to a list of finalists for each category.
Voting
Finalists will be announced on November 11th. Once finalists are announced, we will open up voting to our readers. Voting ends on November 23rd. Winners will be announced on December 4th.
CARGONOW.world will be carrying the winning articles in their upcoming issue after the winners are announced.
Program Committee
Meet our expert panel of judges!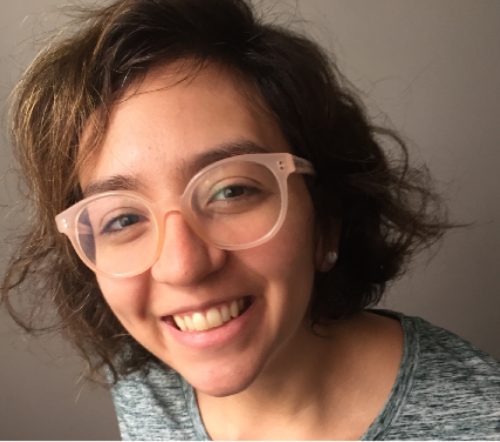 Gloria Quintanilla
Writer and Marketer
Gloria Quintanilla is a writer and marketer that helps SaaS companies grow and build thought leadership online. She writes regularly about the future of work, improving business results with analytics, and supply chain transformation. Gloria has a B.A. in Cultural Anthropology from Hamilton College and a Master of Science in Cultural and Social Anthropology from the Vrije Universiteit, Amsterdam. Visit her website for more information: http://www.chirppoint.com/
Mike Mortson
Founder, Supply Chain Game Changer
Mike Mortson is the Founder of Supply Chain Game Changer, an award winning website dedicated to sharing experiences and expertise in the areas of Supply Chain, Logistics, Procurement, Business, Education, Leadership, Technology, and Change Management. Supply Chain Game Changer provides daily insights, trends, advice and solutions for Professionals, Experts, Students and Society. Mike's career spans over 35 years with Executive positions at ModusLink, Indigo, Celestica and IBM running global operations in all aspects of business including Operations, Manufacturing, Distribution, Logistics, Supply Chain, E-Commerce, Procurement, and I/T across a wide variety of industries.
Sheri Hinish
SupplyChainQueen, IBM Futurist, Thought Leader
Sheri R. Hinish, affectionately called the SupplyChainQueen® is 2020 and 2019 Supply & Demand Chain Executive "Pro to Know", IBM Futurist, STEMinist, Sustainable Supply Chain and SDG Advocate certified in Sustainability (Harvard), Change Leadership (Cornell), and New School Supply Chain (Rutgers). Visit her website for more information: https://www.supplychainqueen.com.
Tania Seary
Founder of Procurious
Tania Seary's mission is to change the face of procurement to more accurately reflect the dynamic and critical role the profession plays in business today. In 2014, she relocated to London and created her third company - Procurious. It has been a long-held belief of Tania's that improved networking, training and communication are critical to the progression of the procurement profession globally. Social Media and the ease of access it provides between users is not a fad, it is a new way of doing business. We need to not only embrace it but we need to master it, harnessing the potential and opportunities it provides, allowing access to a far greater audience than previously possible.Visit her website for more information: https://taniaseary.com/.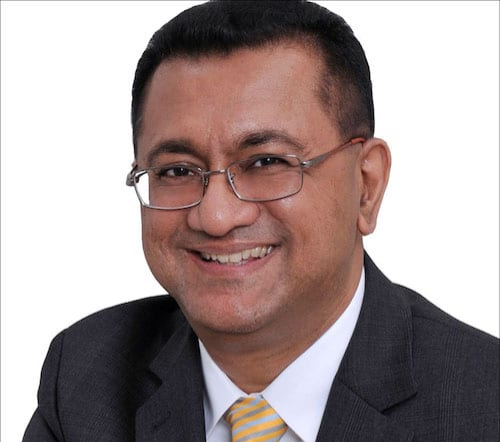 Raymon Krishnan
President, The Logistics & Supply Chain Management Society
Raymon is currently the President of the Logistics & Supply Chain Management Society. In 2012 he was identified on Channel News Asia's, Invest In Me programme, as the leading Logistics & Supply Chain Management professional in Singapore and in 2013 was identified by Supply Chain Asia as one of the leading Chemical Supply Chain professionals in the Asia Pacific region. His experience covers the full Logistics spectrum, from raw material procurement, physical distribution and eventually customer service and care with a strong grounding in continuous improvement and Six Sigma.