Procurement
Related Topics
Why Supply Chain Managers & Procurement Should Collaborate
Cerasis
SEPTEMBER 22, 2016
The roles of logistics and procurement in an efficient supply chain cannot be overstated. According to Paul Myerson , reports Industry Week, up 70 percent of a company's costs come from procurement and logistics operations. However, both logistics and procurement often become isolated in modern companies, resulting in inefficient practices and a sluggish production value. So, why do supply chain managers not take advantage of this data with respect to procurement?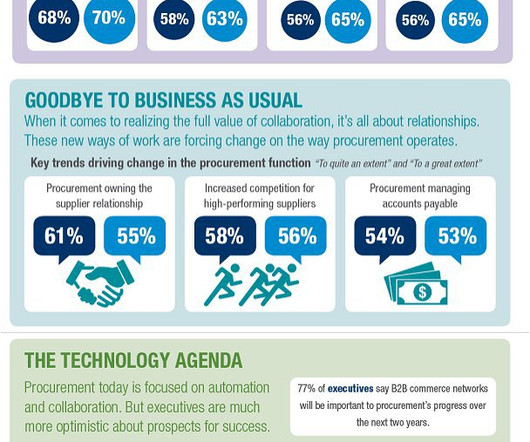 [INFOGRAPHIC] The Future Of Procurement: What Is Your Role?
Cerasis
SEPTEMBER 17, 2015
At Cerasis we work with our shipper customers who procure items every day and have needs for inbound freight management as they secure those products from their vendors. The Future of Procurement is Driven by Technology. Enter The Future of Procurement , an Oxford Economics study.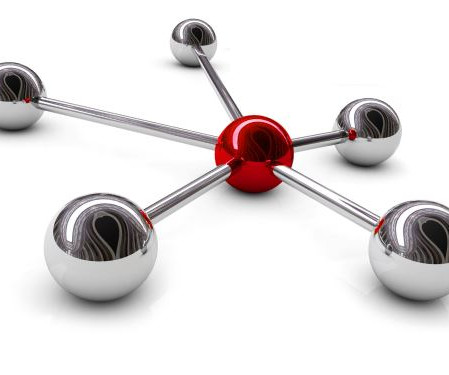 Transportation Procurement in India
CHAINalytics
APRIL 29, 2016
By Linsa Godwin Sathiamoses | Consultant, Transportation, Chainalytics | Procuring transportation services is an important activity on the supply chain calendar. It is also one area where every procurement manager thinks he or she is doing a good job, until proven otherwise.
7 Ways to Strategically Elevate Freight Procurement
Talking Logistics
JUNE 30, 2015
In the last decade, many companies, especially those with manufacturing operations, have evolved direct materials sourcing from an administrative function to a strategic procurement process. The embodiment of this transformation is the chief procurement officer, an increasingly common title for executives that strategically source goods and services. As a strategic process, transportation procurement may still seem very tedious and challenging.