The 2018 Supply Chain Brief MVP Awards!
Supply Chain Brief brings together the best content from hundreds of industry thought-leaders. These awards will recognize the Most Valuable Posts as judged by our readers, award committee, and our machine intelligence and social media. We will recognize the posts that provide the highest value to industry professionals - useful and actionable information, that is tactical or strategic in nature, providing either long-term or short-term value.
Check out the 2018 MVP Awards Winner Spotlight:
CATEGORIES
Awards will be given for articles covering the following categories:
Audience Size
Every day, our articles are read by an audience of over 60,000 people on our site and newsletter. We use our machine intelligence and social media, bolstered by our editorial team, to curate this content.
But 2018 is coming to an end and we want to know: of all of our articles, which are the best of the best? Our machine intelligence, social media, and editors can get us close. But we want that extra special touch that comes from beloved reader feedback.
You can represent these 60,000 readers. Cast your vote and let us know what you like to see!
Judging Criteria
We're judging posts that we see to provide the highest value to industry professionals. Does your article include useful and actionable information? Is it tactical or strategic? Does it provide short- or long-term value? Those are the types of questions our judges will be asking themselves.
PROCESS AND TIMING
Submitting content for consideration
To nominate an article, please email a link of it to Hannah Flynn with "2018 Supply Chain Brief MVP nomination: (category)" as the subject line. Articles must have been published between October 1st, 2017 and October 1st, 2018 to be eligible.
Nominations are open until October 26th. After that, our panel of judges will review the nominations and narrow them down to a list of finalists for each category.
Voting
Finalists will be announced on November 14th. Once finalists are announced, we will open up voting to our readers. Voting ends on November 27th. Winners will be announced December 3rd.
Program Committee
Meet our expert panel of judges!
Gloria Quintanilla
Writer and Marketer
Gloria Quintanilla is a writer and marketer that helps SaaS companies grow and build thought leadership online. She writes regularly about the future of work, improving business results with analytics, and supply chain transformation. Gloria has a B.A. in Cultural Anthropology from Hamilton College and a Master of Science in Cultural and Social Anthropology from the Vrije Universiteit, Amsterdam. Visit her website for more information: http://www.chirppoint.com/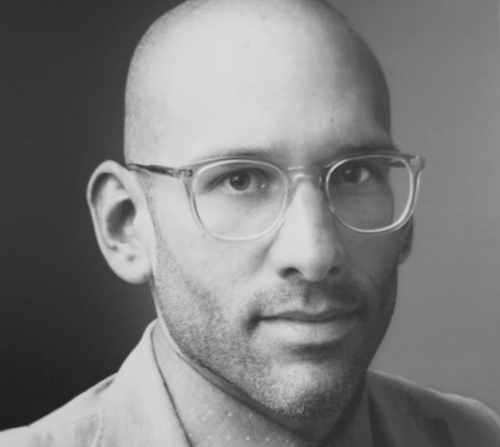 Alexis Madrigal
Staff Writer, The Atlantic
Alexis Madrigal is a journalist in Oakland, California. He's a staff at The Atlantic. Previously, he was the editor-in-chief of Fusion and and a staff writer at Wired. He's a visiting scholar the Information School at UC Berkeley. He's working on a book about the interactions between trade, tech, and labor in the city of Oakland. He's been a visiting scholar a UC Berkeley's Center for the Study of Technology, Science, and Medicine and an affiliate with Harvard's Berkman Klein Center for Internet & Society.
Supply Chain Hot Tub
Supply Chain Insights
The Supply Chain Hot Tub is an amalgamation of people soup and demented ramblings sprinkled with tomfoolery and half-baked comments focused on supply chain and logistics. Having spent years in supply chain operations and consulting, this rag tag group of border-line idiots do their best, but often fail, to make light of supply chain history, current trends, news and technology as well as hypothesizing on what the future holds for the industry. Hop in the tub, the water is great, and be sure to follow them on Twitter @sc_hot_tub.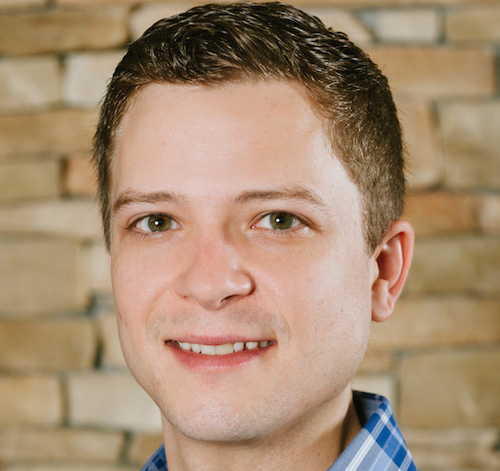 Adam Robinson
Director of Marketing, Cerasis
Adam Robinson brings over a decade in Marketing & Sales experience, with a focus on business storytelling that connects with the desired audience in order to create awareness, thought leadership, and qualified inbound leads. As Director of Marketing for Cerasis, a North American third party logistics company focusing on transportation management technology & solutions, Mr. Robinson has had the pleasure of creating content in the transportation marketplace for the last 6 years. While the focus is to increase Cerasis' standing in the marketplace & grow the Cerasis business, the love of logistics, manufacturing, and the supply chain at large feels more like a charge of passion rather than work. With that said, Mr. Robinson has another passion: sharing all he can to help all companies do better at digital marketing and offering a value thru content to the desired target audience.