The 2021 Supply Chain Brief MVP Awards!
Supply Chain Brief brings together the best content from hundreds of industry thought-leaders. These awards will recognize the Most Valuable Posts as judged by our readers, award committee, and our machine intelligence and social media. We will recognize the posts that provide the highest value to industry professionals - useful and actionable information, that is tactical or strategic in nature, providing either long-term or short-term value.
Check out the 2021 MVP Award Winner Acceptance Speech Compilation:
Click on the categories below to vote for your favorite articles to win a Supply Chain Brief MVP Award! You can vote for up to 3 articles per category and a Supply Chain Brief account is needed to participate.
CATEGORIES
Awards will be given for articles covering the following categories:
Audience Size
Every day, our articles are read by an audience of over 105,000 people on our site and newsletter. We use our machine intelligence and social media, bolstered by our editorial team, to curate this content.
But as 2021 comes to an end, we want to know: of all of our articles, which are the best of the best? Our machine intelligence, social media, and editors can get us close. But we want that extra special touch that comes from beloved reader feedback.
You can represent these 105,000 readers. Cast your vote and let us know what you like to see!
Judging Criteria
We're judging posts that we see to provide the highest value to industry professionals. Does your article include useful and actionable information? Is it tactical or strategic? Does it provide short- or long-term value? Those are the types of questions our judges will be asking themselves.
PROCESS AND TIMING
Submitting content for consideration
Articles must have been published between October 13th, 2020 and October 11th, 2021 to be eligible.
Nominations are open until October 11th, 5pm Pacific Time. After that, our panel of judges will review the nominations and narrow them down to a list of finalists for each category.
Voting
Finalists will be announced on November 15th. Once finalists are announced, we will open up voting to our readers. When voting is open, you will be able to click on the categories listed towards the top of the page and select up to three winners per category. An account with Supply Chain Brief is needed to vote. Voting ends on November 29th. Winners will be announced on December 13th.
CARGONOW.world will be carrying the winning articles in their upcoming issue after the winners are announced.
Program Committee
Meet our expert panel of judges!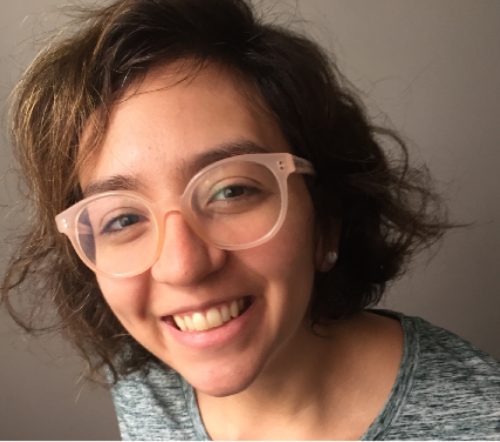 Gloria Quintanilla
Writer and Marketer
Gloria Quintanilla is a writer and marketer that helps SaaS companies grow and build thought leadership online. She writes regularly about the future of work, improving business results with analytics, and supply chain transformation. Gloria has a B.A. in Cultural Anthropology from Hamilton College and a Master of Science in Cultural and Social Anthropology from the Vrije Universiteit, Amsterdam. Visit her website for more information: http://www.chirppoint.com/
Mike Mortson
Founder, Supply Chain Game Changer
Mike Mortson is the Founder of Supply Chain Game Changer, an award winning website dedicated to sharing experiences and expertise in the areas of Supply Chain, Logistics, Procurement, Business, Education, Leadership, Technology and Change Management. Supply Chain Game Changer provides daily insights, trends, advice and solutions for Professionals, Experts, Students and Society. Mike's career spans 40 years in Executive positions with several Global companies. Mike is a recognized Influencer and Thought Leader in Supply Chain, Logistics and Change Management.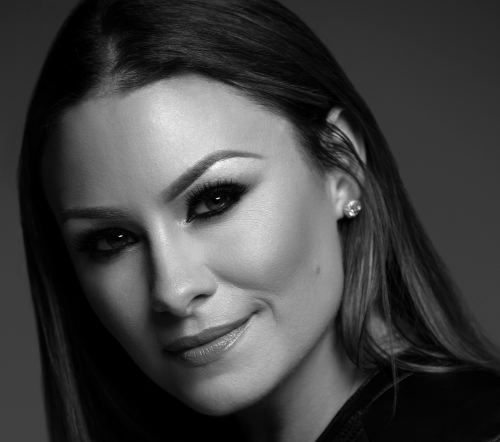 Sheri Hinish
SupplyChainQueen, IBM Futurist, Thought Leader
Colleagues and clients affectionately call me the nickname "Supply Chain Queen." I'm recognized as a 2021, 2020 & 2019 Supply & Demand Chain Executive "Pro to Know," the "People's Choice 2020 Global Woman in Supply Chain Leader," Corporate Vision Excellence award recipient for "2020's Most Influential Leader in Supply Chain & Technology," and a trusted partner that companies consistently leverage for insights and a unique PoV in supply chain, retail, manufacturing, sustainability &the SDGs, leading with purpose, diversity as a business imperative, and change leadership in digital transformations.
I'm a Rebel and eternal student who loves bringing out the best in people and building back better in supply chain transformations. I've made a career simplifying the complex, rethinking supply chain strategy and customer experience. I host a top podcast that evangelizes the future of supply chain called the "Supply Chain Revolution". My vision is to change the world through shared purpose &sustainable supply chain, circularity, and building technology grounded in the principles of sustainable development.
I hold a Masters from Harvard University with emphasis in Sustainability. I am certified in Corporate Sustainability & Innovation by Harvard University and Organizational Leadership by Cornell University. I hold two credentials from Rutgers University with highest distinction (Beta Gamma Sigma), a MS in Supply Chain Management, and a Mini-MBA, in Digital Supply Chain. I also have a BS in Business, Supply Chain Management (Summa Cum Laude) from the University of Maryland. Also, I am a licensed IBM Design Thinking Co-Creator, Project Management Professional (PMP), and Lean Six Sigma Greenbelt.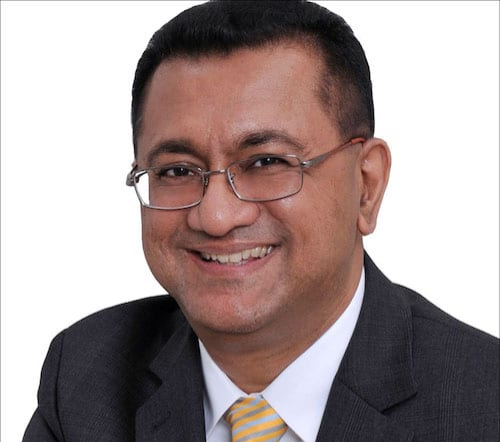 Raymon Krishnan
President, The Logistics & Supply Chain Management Society
Raymon is currently the President of the Logistics & Supply Chain Management Society. In 2012 he was identified on Channel News Asia's, Invest In Me programme, as the leading Logistics & Supply Chain Management professional in Singapore and in 2013 was identified by Supply Chain Asia as one of the leading Chemical Supply Chain professionals in the Asia Pacific region. His experience covers the full Logistics spectrum, from raw material procurement, physical distribution and eventually customer service and care with a strong grounding in continuous improvement and Six Sigma.