Supply Chain Execution
Related Topics
5 Greatest Books for Supply Chain Executives
Supply Chain Opz
NOVEMBER 11, 2013
Previously I''ve covered about the classic and new supply chain management books that SCM professionals should check out. In this article, I will show you top 5 books that every supply chain executive should have on their bookshelf. Data Collection Since most top executives need to manage their time effectively, the format of the book is very important. Check out 10 greatest books on Supply Chain Management
The Three Pillars of Supply Chain Execution
Logistics Viewpoints
DECEMBER 8, 2015
We all know that Supply Chain Execution (SCE) is composed of Warehouse, Yard and Transportation management components. Even though organizations usually prioritize their Yard Management System (YMS) as the final component of this trio, implementing an enterprise YMS is just the beginning of the journey of engendering execution excellence across an organization's supply chain.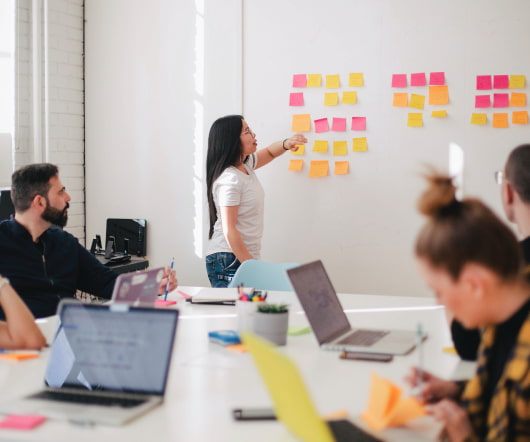 Supply Chain Execution in the IoT Age
PINC YMS
JULY 16, 2015
One great use case Steve describes is about using sensors to alert warehouse operators about exception events in the cold chain where food product temperatures exceed defined thresholds Today, Steve Banker published a really interesting article about the The Evolution of Warehouses in the Age of IoT , which talks to opportunity to use IoT and Big Data technologies in warehouses.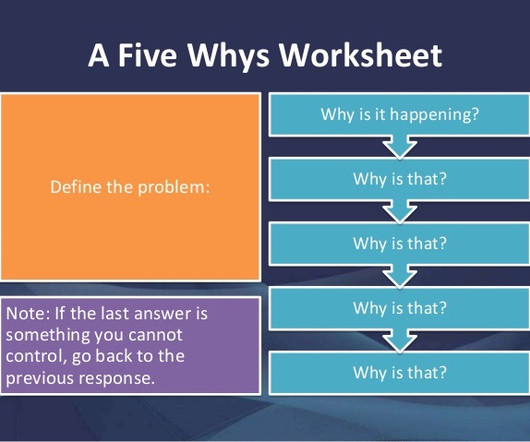 The "5 Whys" Technique: Questions for Supply Chain Executives to Ask
Talking Logistics
OCTOBER 28, 2015
On my flight home yesterday, I recalled the 5 Whys technique and wondered if there were a set of Why questions supply chain and logistics should ask themselves to solve long-existing problems and drive continuous improvement. Why don't we have full, end-to-end supply chain visibility ?