Trends
Related Topics
6 Trends Shaking the Pharmaceutical Market
The Network Effect
APRIL 6, 2017
In this post I'll examine some of the top trends and challenges that are impacting the pharmaceutical industry. The post 6 Trends Shaking the Pharmaceutical Market appeared first on The Network Effect.
Five Trends That Excite Me!
Supply Chain Shaman
NOVEMBER 27, 2016
Here I share insights on the work we are doing on the Network of Networks, and Five Trends that Excite Me. At this small session we will explore these new trends: What is the role of blockchain in the future of building value networks? Five Technology Trends That Excite Me.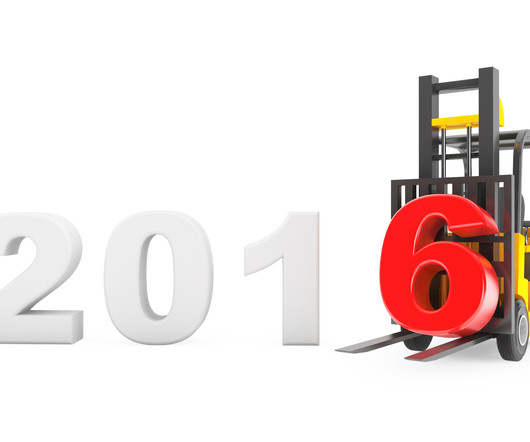 2016 Trends in Logistics
PLS Logistics
NOVEMBER 23, 2015
Here are some trends you can expect in 2016: Real-time inventory management. As the New Year approaches, the logistics industry can look forward to advances. New technology continues to develop, supply chains will be even more influenced by consumers, and shipping costs will increase.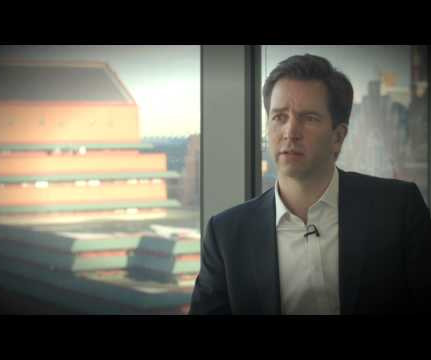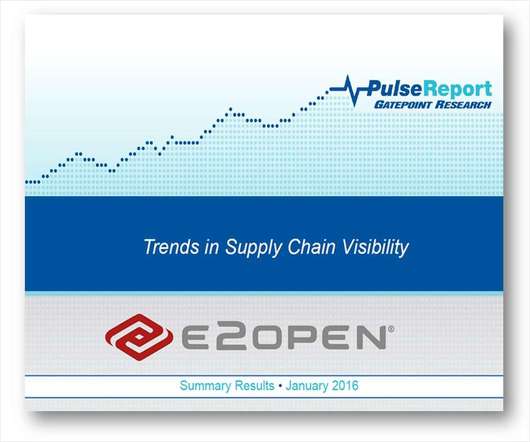 Survey Results: Trends in Supply Chain Visibility
Advertisement
This report provides a summary on the results from a trends in supply chain visibility survey conducted by Gatepoint Research
Survey