Report
Related Topics
A Complete Breakdown of the 26th State of Logistics Report
Cerasis
JULY 10, 2015
On June 23, 2015, the Council of Supply Chain Management Professionals ( CSCMP ) released the "State of Logistics Report," which happens to be in its 26 th year. For members of the CSCMP , the cost of the report is free, but it stands out at $295.00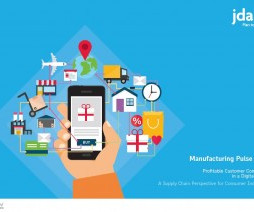 Manufacturing Pulse Report 2016
Supply Chain Movement
JANUARY 5, 2016
JDA's Manufacturing Pulse report examining consumer industries has revealed that in the last 12 months, more than two-fifths (42%) of European adults have bought goods directly from a manufacturer. Manufacturing Pulse Report 2016.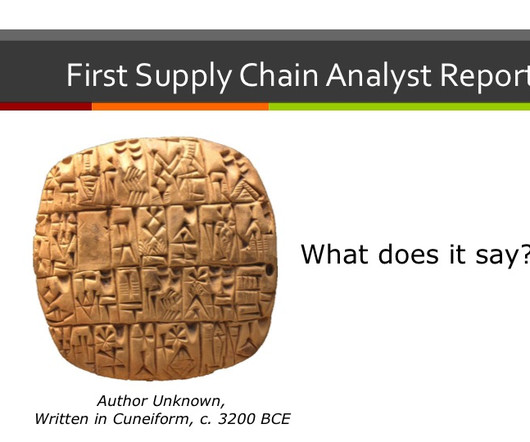 The World's Oldest Supply Chain Analyst Report
Talking Logistics
JUNE 28, 2016
Construction workers in the Seaport District found what experts believe is the world's oldest supply chain analyst report. The author is unknown, but based on a preliminary translation, the report's subject matter is very familiar to supply chain professionals today.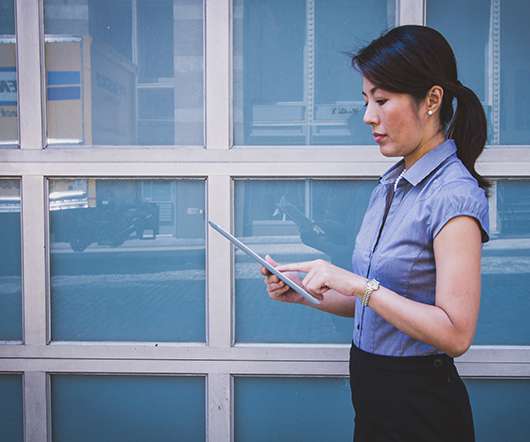 2017 EFT Global Logistics Report
Supply Chain Nation
APRIL 17, 2017
This year's EFT 2017 Global Logistics Report also shows that the industry seems to be reaching the consensus that the tech-driven LSPs are the future of business. Logistics providers identified similar threats in 2016 as 2017 to their growth in 2017, however, the number of respondents reporting each of the top threats (competition, stagnant growth and commoditization) diminished by up to 6.5 percent reported it being commoditization. Access the full report here.
Technology Reshaping the Modern Supply Chain - White Paper
Advertisement
According to The 2016 MHI Annual Industry Report, [2] 36. In The 2016 MHI Annual Industry Report, over 70 percent of the. 13] In this year's MHI report, 44 percent of respondents. In this year's MHI report, 44 percent of respondents. How Technology. is Reshaping the.
Supply Chain