Report
Related Topics
A Complete Breakdown of the 26th State of Logistics Report
Cerasis
JULY 10, 2015
On June 23, 2015, the Council of Supply Chain Management Professionals ( CSCMP ) released the "State of Logistics Report," which happens to be in its 26 th year. For members of the CSCMP , the cost of the report is free, but it stands out at $295.00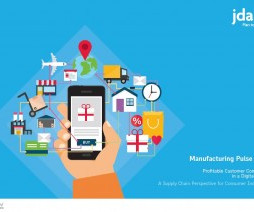 Manufacturing Pulse Report 2016
Supply Chain Movement
JANUARY 5, 2016
JDA's Manufacturing Pulse report examining consumer industries has revealed that in the last 12 months, more than two-fifths (42%) of European adults have bought goods directly from a manufacturer. Manufacturing Pulse Report 2016.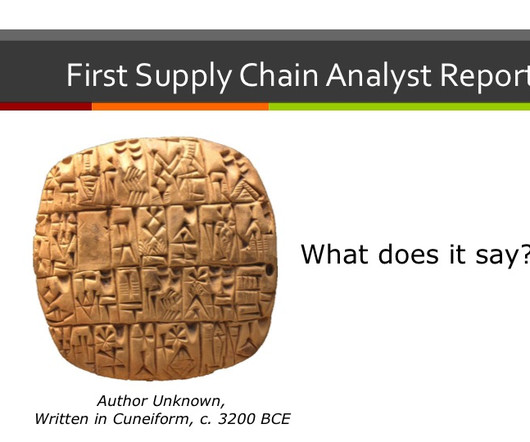 The World's Oldest Supply Chain Analyst Report
Talking Logistics
JUNE 28, 2016
Construction workers in the Seaport District found what experts believe is the world's oldest supply chain analyst report. The author is unknown, but based on a preliminary translation, the report's subject matter is very familiar to supply chain professionals today.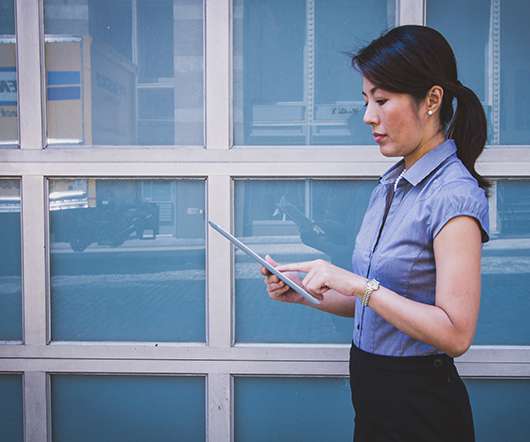 2017 EFT Global Logistics Report
Supply Chain Nation
APRIL 17, 2017
This year's EFT 2017 Global Logistics Report also shows that the industry seems to be reaching the consensus that the tech-driven LSPs are the future of business. Logistics providers identified similar threats in 2016 as 2017 to their growth in 2017, however, the number of respondents reporting each of the top threats (competition, stagnant growth and commoditization) diminished by up to 6.5 percent reported it being commoditization. Access the full report here.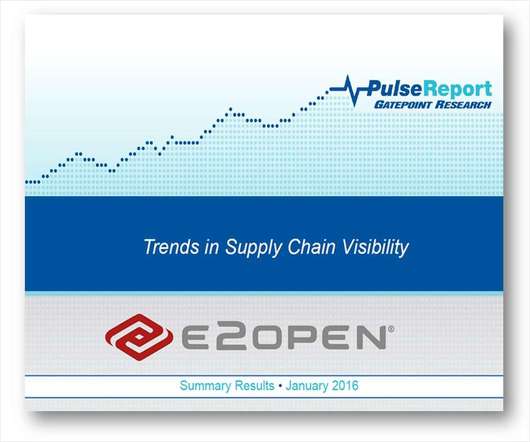 Survey Results: Trends in Supply Chain Visibility
Advertisement
This report provides a summary on the results from a trends in supply chain visibility survey conducted by Gatepoint Research
Survey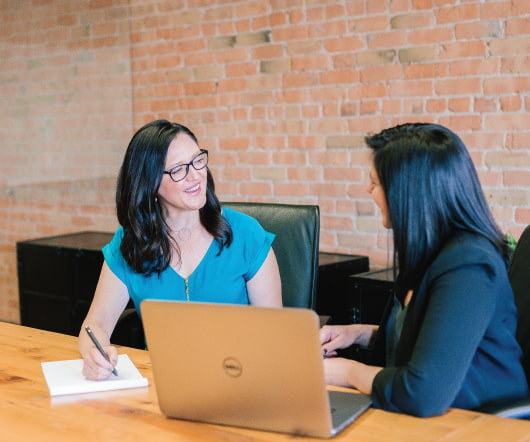 Report of a Potential White Knight for JDA Software
Supply Chain Matters
AUGUST 17, 2016
There has reportedly been a new development regarding prior Reuters and Wall Street Journal reports regarding the potential acquisition of JDA Software. Reuters, the news agency that originally disclosed the presence of acquisition talks by Honeywell International has now reported that private equity firm Blackstone Group has appeared as an apparent white knight offering a […].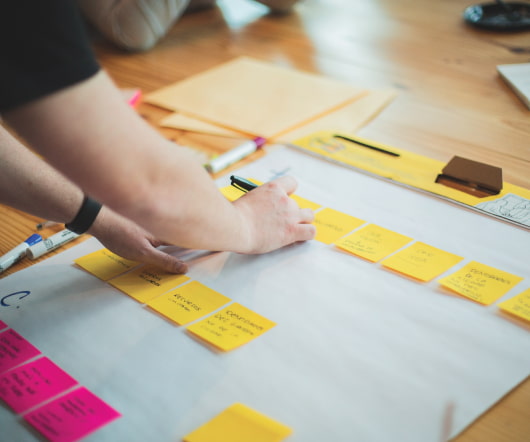 Report of More Job Cuts at IBM
Supply Chain Matters
MAY 23, 2016
In March Supply Chain Matters highlighted for readers certain reports indicating that enterprise technology provider IBM was conducting workforce restructuring that included a large amount of layoffs. Today under its Business Watch column, The Wall Street Journal reported that IBM has once again […].
Supply chain disruption reported as the fastest rising threat
Supply Chain Movement
MARCH 11, 2015
Cyber-attack is the top threat perceived by businesses, according to the fourth annual Horizon Scan report published today by the Business Continuity Institute (BCI), in association with BSI. Supply chain disruption is reported as the fastest rising threat, up 11 places since last year.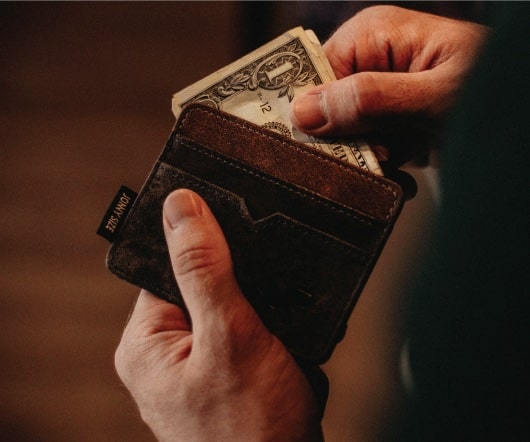 CDP Supply Chain Report 2014
SCM Research
FEBRUARY 24, 2014
The Carbon Disclosure Project (CDP) "is an international, not-for-profit organization providing the only global system for companies and cities to measure, disclose, manage and share vital environmental information" Written by Accenture, the CDP Supply Chain Report 2014 has now been published. Its subtitle, Collaborative Action on Climate Risk, indicates the direction of the report's journey.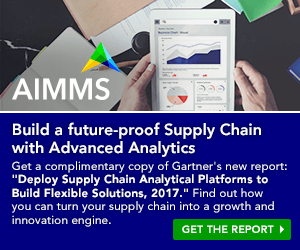 Build a future-proof Supply Chain with Self-Service Advanced Analytics
Advertisement
Find out how GE, Monsanto, Pirelli, Siemens, and UPS leverage supply chain data to drive a competitive edge in this new Gartner report