3GTMS


Harnessing Your Domestic TMS as Reshoring Trends Continue
3GTMS
MARCH 17, 2021
Of the many things 2020 taught us, one key takeaway was understanding the global supply chain's volatility. In the blink of an eye, offshoring manufacturing halted worldwide, forcing companies to find alternative ways to meet demand and explore potential reshoring possibilities.
Insiders
Sign Up for our Newsletter

Seven Things You Most Likely Didn't Know About Logistics and Distribution
3GTMS
SEPTEMBER 6, 2022
Logistics and distribution are part of a larger industry, also known as the supply chain, that has increased tremendously in the last few decades. These two terms are often misconstrued to denote the same thing. However, each has a distinct meaning and role in the transportation industry.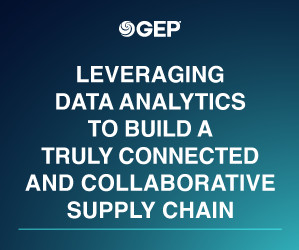 Leveraging Data Analytics to Build a Truly Connected and Collaborative Supply Chain
Advertiser: GEP
The C-suite is laser-focused on supply chain performance. This GEP-sponsored report will show you how to leverage data for a collaborative supply chain that delivers results and how to future-proof supply chain management strategies.
Supply Chain Strategy

7 Common Mistakes Everyone Makes in Logistics Management
3GTMS
SEPTEMBER 3, 2022
Logistics management has become a necessity for a business in the modern era. No matter the size and type of business, logistics management holds a key position in almost all business strategies that are made to streamline the supply chain and make shipping operations more efficient.