Case Study
Related Topics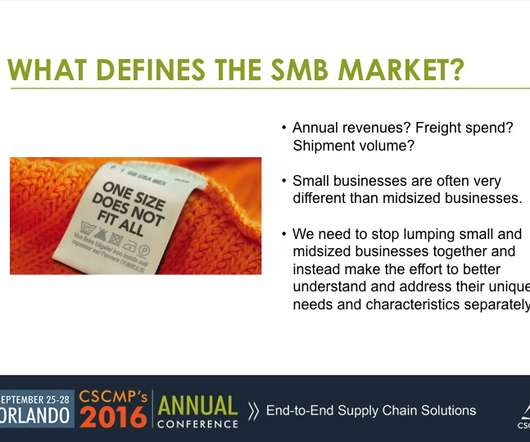 TMS for SMB: A Case Study with Carhartt
Talking Logistics
OCTOBER 19, 2016
Case Study Cloud/SaaS Retail Transportation Management Transportation Management Systems Carhartt cloud Manhattan Associates omni-channel SaaS TMS transportation management systemsWhat defines the small and mid-sized business (SMB) market for transportation management systems (TMS)?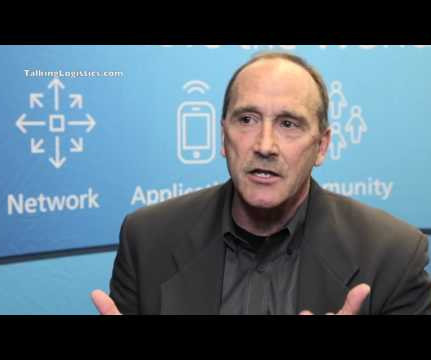 Lionel Racing: An Omni-Channel Case Study
Talking Logistics
JULY 19, 2016
The post Lionel Racing: An Omni-Channel Case Study appeared first on Talking Logistics with Adrian Gonzalez. Case Study Episode Highlights Retail Trends Supply Chain & Logistics Trends Descartes Lionel Racing omni-channel fulfillment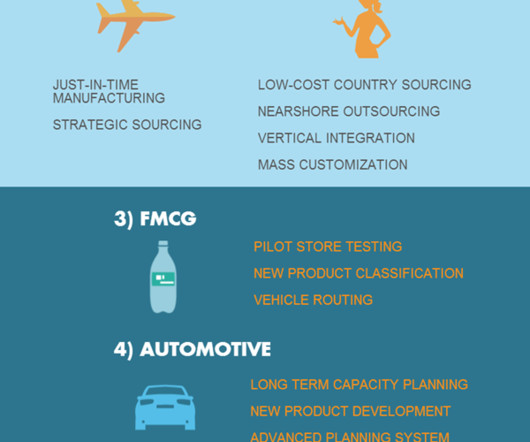 Supply Chain Case Study: the Executive's Guide
Supply Chain Opz
JUNE 1, 2014
Analysis of case study is certainly one of the most popular methods for people from business management background. This section features the supply chain case studies of H&M, Benetton, Zara and Adidas. HP ''s case study is pretty unique.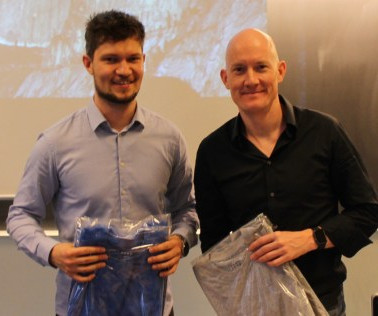 SCM Case Study with Adidas
SCM Research
DECEMBER 10, 2015
He presented a case study about the supply chain processes for t-shirts. Thanks, John, for a great case study and an insightful discussion! Today, John McNamara, SVP Sourcing, Adidas Group, visited me and my SCM students at Copenhagen Business School.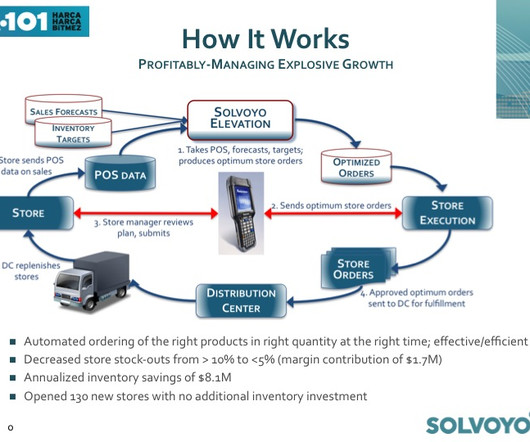 A Case Study in Closed-Loop Operational Management
Talking Logistics
NOVEMBER 19, 2014
When you look at the potential benefits in inventory savings, freight savings, and on-time fulfillment improvements, it's not that difficult to build the business case. I encourage you to watch the webcast to hear them tell their stories directly, but here's an overview of A101's case study.