Jacksonville
Related Topics
Customer Advisory – Hurricane Michael
Transportfolio
OCTOBER 11, 2018
Jacksonville. The Port of Jacksonville remains at Port Condition WHISKEY and all gates remain open. Current as of October 11, 2018. Hurricane Michael made landfall on the Florida Panhandle yesterday as a Category 4 storm and continues to move across Georgia and into the Carolina's. The region is experiencing extensive flooding from storm surges and rainfall. 900,000 homes and businesses are experiencing power outages in Florida and Georgia.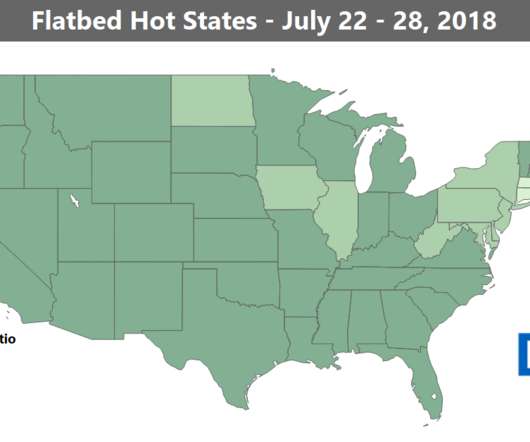 Flatbed rates move lower, but they're still pretty high
DAT Solutions
JULY 31, 2018
Outbound markets with double-digit price increases included Jacksonville, FL, Roanoke, VA and Las Vegas. Jacksonville to Miami increased 43¢ to $3.16/mile. Flatbed rates are coming down from record highs, but remain elevated even after some sharp drops.
Northeast Florida: America's Logistics Center Drives Global Business
Inbound Logistics
MAY 20, 2013
Jacksonville, Florida's transportation infrastructure, skilled workforce, and available land makes it an attractive site for businesses siting new locations for logistics services and manufacturing, writes Michael Breen of JAXUSA Partnership